JAYCOT INDUSTRIES is a leading manufacturer with more than five decades of experience and trust of the healthcare industry in superior surgical Cotton Dressings / Disposables made to Indian, US, European and British Pharmacopeia specifications.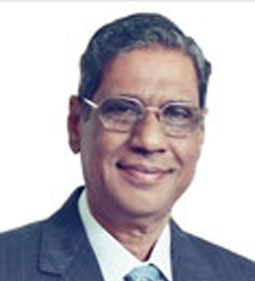 The company was started in the year 1960, by Late Mr. Purshottamdas Agarwal, an approved chemist by the Drug Department, Government of India. Mr. Agarwal's guiding principle has been to offer quality products to the company's valuable customers in such a critical area as healthcare.
Rigid adherence to quality control since inception has made JAYCOT INDUSTRIES a trusted name in the health care Industry and has won approval from various reputed Medical and Health Departments/Hospitals of various states, And also regularly passes S.G.S (Soceite General de Surveillance - Switzerland) Inspection for Manufactured  Items for exports. It is an ISO 9001 – 2008 Certified Company. The company's exemplary products are created by a group of well equipped  R & D department run by a highly qualified technical experts.
A little known fact is that the company designs packages to suit individual needs for OEM customers meeting the high standards of Quality, Weight and Delivery schedules.

Today under the dynamic leadership of Mr. Prem Agarwal,
JAYCOT INDUSTRIES
, welcomes competition and external challenges and is keen on matching International Standards. The company has export links with
GERMANY, UNITED KINGDOM, ITALY, GULF COUNTRIES, SAUDI ARABIA, TANZANIA, CHILE & SOUTH AFRICA
.
The Company has introduced the products such as:
Absorbent cotton wool, Absorbent ZigZag, Absorbent Cotton Pads, Bleached cotton, Cotton balls, Soft rolls ( Ortho Cast padding), Absorbent Gauze, Bandages, Ear buds, Adult diapers, Under pad, Face Mask, Nose Mask, Head Caps, Surgical Gown, Patient transfer sheet, Bedsheet drapes, Alcohol swabs, HIV Kit, Latex Examination Gloves, Disposable Plastic Gloves, Nebulizer (Piston Type), Compact Nebulizer (Mesh Type), Needle syringe destroyer, Vein finder, Eye Massager